Collection: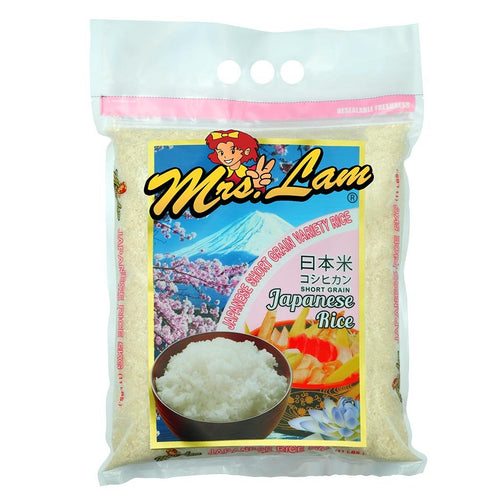 Collection:
Mrs.Lam Japanese Rice
Mrs.Lam Japanese Rice
Regular price

Sale price

₱231.00
Mrs. Lam's Japanese Short Grain Variety Rice is guaranteed to have premium quality
short-grains that are shiny and silky in appearance.
When cooked, it is characterized by its naturally fragrant aroma,
unique stickiness, and chewy texture.
As such, it is used as the rice ingredient for Japanese sushi, temaki,
rice rolls, Italian risotto, Chinese congee, and Spanish paella dishes.
Keep in a cool dry place away from sunlight and preserve vacuum packaging for longer shelf life.
Refrigeration after opening is recommended to preserve freshness.
Available in 2, 5, and 10 Kg.